Giraffe Advertising & Marketing, having established its presence since 2000, has a team of dedicated & experienced professionals, who have extensive experience in the field of advertising, marketing, outdoor, promotions, exhibitions, retail, branding and promotion. Our advanced, intellectual and imaginative approach has helped clients to turn every dream into reality while working within the estimated budgetary constraints and stipulated time frame.
Our in-house fabrication unit offers a comprehensive solution to make every Below The Line activity or an Outdoor Campaign an outstanding success.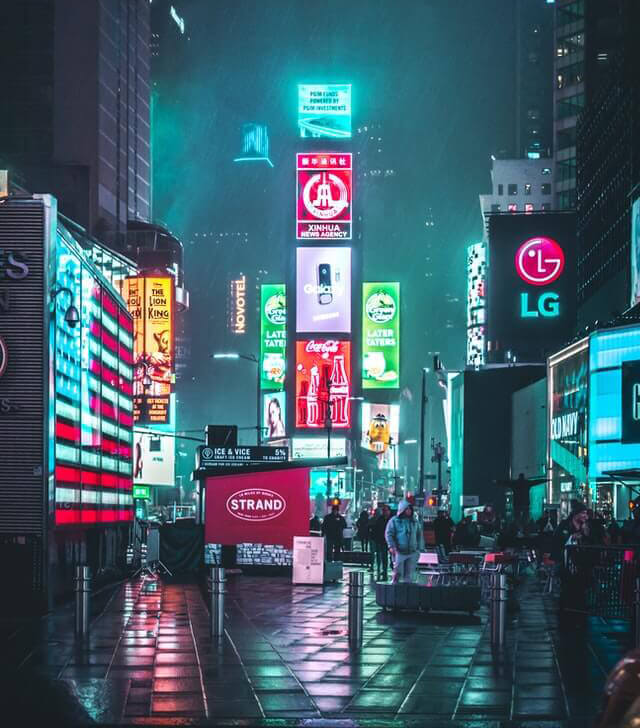 Steadying the ship and creating a loyal client base was the mantra in these 5 years.
With our vision to grow & our expansion plans in place we, re- christened ourselves as 'GIRAFFE ADVERTISING & MARKETING PVT. LTD'.
The Giraffe juggernaut started rolling and we expanded our reach to Haryana, Punjab, Himachal and J&K. New Offices were started in Srinagar Chandigarh.
With our growing commitments to our clients, Giraffe made its presence felt in the cities of North east & the Western part of India by opening its own offices in Mumbai & Guwahati.
Expands in Retail marketing space and strengthens its position in the OOH space Media ownership of over 1000 sites spread across North India.
To cater the need of the brands in 360 degree format Giraffe Advertising and Marketing added
BTL -Events & Activations division in its gamut
IRCON-Had the privilege of conducting a grand 5-day Event for Ministry of Railways in association with Ministry of Parliamentary Affairs in Town Hall, Agartala. Also with actively participating NSDC Abu Dhabi- 2017 also marked as the year of Giraffe venturing into international events.
A pivotal year for Giraffe as we had the opportunity of conducting international events for Sungrow in Bangladesh, Sri Lanka and Nepal.
During the year which severely affected businesses on a global scale. Giraffe delivered on of most iconic virtual events for a key client which was attended by the teams from the comfort of their homes during the international quarantine.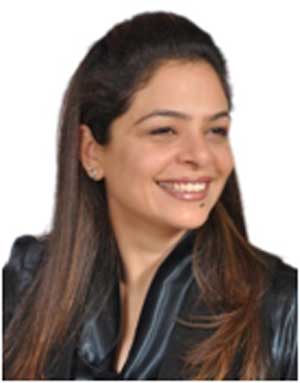 With over 15 years of experience in Marketing and Advertising, Ms. Dipti Dawar has a combination of hands-on leadership experience, consulting experience to leadership teams and organisation transformation skills. Her career began in 2000. Since then she has managed and exhibited several stalls in various exhibitions. Her innovative conceptualization and prospective visualization made 3 Dimension to become the first organization to start Build Operate Transfer (BOT) project in Haryana. This was her first initiative in Outdoor Advertising, after which she dedicatedly lead the team of designing and fabrication of Street Furniture for many municipalities.
Her next target was to enlarge her organisation to a larger scale, start of which was accomplished by signing agreements with government bodies. Her work was appreciated by reputed officials in terms of giving innovative and quality Bus shelters. To give national perspective to her target, she with her partner Mr. Rohit Sharma converted her firm to a private limited organisation, Giraffe Advertising & Marketing Pvt. Ltd. with motive to provide complete outdoor solutions. Giraffe, under the guidance of Ms. Dipti Dawar handled many renowned brands including the likes of LG, Aircel, Videocon, JP Infratech, Blackberry Clothing , UTV Blumberg , UTV Bindaas, India bulls, Dell, with hundreds of owned sites in Delhi, Haryana , J&K , Himachal and Punjab, and supporting more than 500 sites of vendors. Not only limiting to the field of OOH, she enhanced Giraffe teams to provide service in field of Event Management, BTL and Information Technology as well. Under her positive efforts and guidance Giraffe has established offices in New Delhi, Chandigarh, Haryana, Jammu and Kashmir, Mumbai & Gwahati.
In 2012 Giraffe expanded in Retail Marketing to provide a dedicated support for Retail Merchandising to corporate and multinational organisation. With her efforts and marketing techniques, Giraffe has fulfilled the requirement of big wagons like Indiabulls, HDFC, Finesta, Michelin Tyres and Delsey.
Now Ms. Dipti aims to bring her organisation to international level and involve herself keenly to achieve her goals while also offering success mantra to young ladies.